Waterjet Cutting Service in the UK
Waterjet Cut Parts Online in the UK
Aluminium, Steel, Copper
Express Manufacturing within 10 Days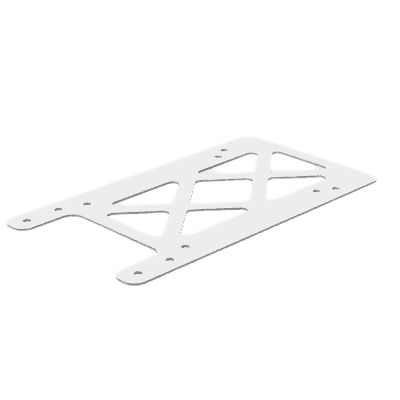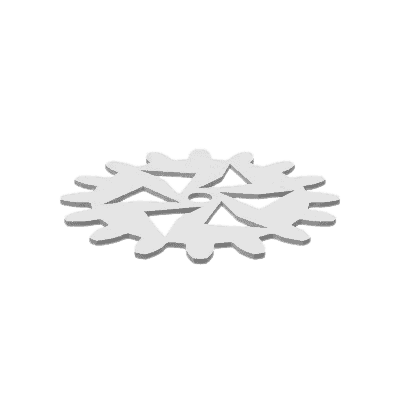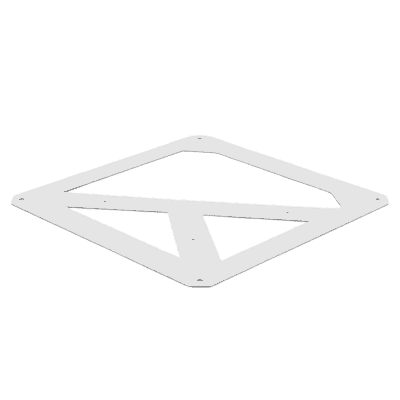 Start A New Sheet Metal Quote
STEP | STP | SLDPRT | STL | IPT | 3DXML | CATPART | PTC | PRT | SAT | DXF
You can also upload your technical drawings
Start Your New Instant Quote
All uploads are secure and confidential.
Trusted by over 40,000 engineers & purchasing leaders
Waterjet Cutting Services
We offer high-precision CNC waterjet cutting services in the UK, both for soft materials and sheet metals such as aluminium, steel and copper. We provide on-demand manufacturing and can fabricate small and large series of parts. Xometry UK has access to the most modern CNC waterjet cutter on the market through its extensive network throughout Europe. This makes it possible to deliver manufactured parts fast in the UK at affordable prices.
Ready waterjet cut parts can be post-processed with polishing, coatings, heat treatment and others.
Try Xometry Out Now In Just A Few Steps
Upload your CAD files
1
Upload your CAD files
Multiple designs for different parts can be imported at the same time to produce a single quote. In less than a minute, a detailed cost estimation appears on the screen.
Choose the process
2
Choose the process
First, select the manufacturing process you require. You can then choose from over 20 materials and from a wide range of finishes and certifications.
Order your parts online
3
Order your parts online
Once you have selected the required options, all you need to do is confirm the order and pay for it on the secure payment platform. Your design will be analysed by engineers.
Receive your parts
4
Receive your parts
Within a short amount of time, you will receive the parts you ordered directly to your shipping address. You can track your package at any time in your personal account.
Advantages of Waterjet Cutting with Xometry UK
Rapid Turnaround
Using the latest cutting machines, Xometry UK produces highly accurate, quick waterjet cut parts in as fast as 10 days.

Precision
Xometry UK offers various tolerance options in accordance with ISO 2768 (standard, fine) and ISO 286 (Grades 8, 7, 6).
Custom Finishes
Waterjet cut parts can be post-processed upon request with coatings, heat-treatments and others.
Material Selection
Choose from a variety of sheet metals across a wide range of strength, conductivity, weight, and corrosion-resistance.
Quality Control
Our QA department performs strong quality assurance. Xometry UK is ISO 9001 certified.
Waterjet Cutting Materials
Aluminium 5052 / Al-Mg2.5
Aluminium 5083 / Al-Mg4.5Mn
Aluminium 5754 / Al-Mg3
Aluminium 6060 / Al-MgSi
Aluminium 6061 / Al-Mg1SiCu
Aluminium 6082 / Al-Si1Mg
Aluminium 7075 / Al-Zn6MgCu
Steel S235JR
Steel S275JR
Steel S235J2 / S235J2G4
Steel S235J2 / S235J2G4, pickled and oiled
Steel  DC01
Steel C45 / EN8
Steel S355J2G3
Steel XC48H1 / C45E
Steel X153CrMo12 / SKD11, annealed
Steel 100MnCrW4 / SKS3, annealed
Steel 25CrMo4 / 708A25
Steel 42CrMo4 / EN19
Stainless Steel 304 / X5CrNi18.10
Stainless Steel 316L / X2CrNiMo17-12-2
Waterjet Cutting Finishing Options
This is a finish option with the fastest turnaround. Parts are left with visible tool marks and potentially sharp edges and burrs, which can be removed upon request.
Zing Coating / Galvanising
Electroless Nickel Plating
Anodizing: Hard & Colour (Black Hardcoat, Black, Blue, Gold, Gray Hardcoat, Green, Natural Hardcoat, Natural, Orange, Red)
Passivate
Polishing / Electropolishing
Case Hardening
Powder Coating : This is a process where powdered paint is sprayed onto a part which is then baked in an oven. This creates a strong, wear- and corrosion-resistant layer that is more durable than standard painting methods. A wide variety of colors are available to create the desired aesthetic
Additional processing and finishes on request.
Waterjet Cutting Specifications & Capabilities
| Thickness Ranges | Standard Сutting Areas |
| --- | --- |
| Aluminium: 2.0-100 mm | Thin sheets up to 4 mm thick: 1000×2000 mm, 1250×2500 mm, 1500×3000 mm |
| Steel: 2.0-100 mm | Thick sheets over 4 mm thick: 1500×3000 mm, 2000×3000 mm, 1500×6000 mm |
| Stainless Steel: 2.0-100 mm | |
Overview: What is Waterjet?
The Basics Of  Waterjet Cutting
Waterjet cutting uses a high-pressure jet of water as a cutting tool. The process is guided by a computer that follows a pre-uploaded CAD model. Waterjet cutting technology does not alter the structure of the materials as it happens with laser or plasma cutting because of the heat. As the result, the cut paths have smooth edges and often do not require polishing.
Waterjet Cutters
Water-only cutting: it uses pure water and is applied for cutting soft materials like polymers
Abrasive waterjet: it uses water mixed with an abrasive and is applied for cutting harder materials like aluminium, steel or titanium
Tolerances
A standard tolerance level for the majority of CNC waterjet cutters ranges from 0.05 to 0.1 mm depending on the size. Tolerance levels can be adjusted to our customer's requirements
Size Limitations
Maximum thickness of sheet metal possible for waterjet cutting varies depending on the metal and tolerance requirements, up to 100 mm.
Xometry Also Offers These Services
Order Sheet Metals Parts Online