Die Casting Services in the UK
Aluminium, Zinc Alloys
Hot Chamber & Cold Chamber Die Casting
Tool manufacturing in up to 12-20 days
Ideal for serial production of metal parts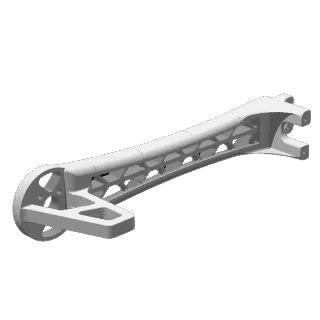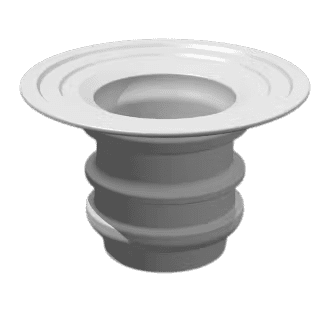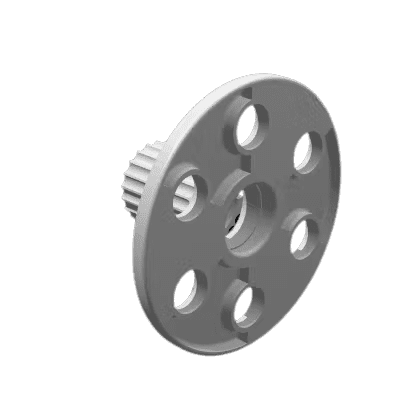 Start A New Die Casting Quote
STEP | STP | SLDPRT | STL | IPT | 3DXML | CATPART | PTC | PRT | SAT | PDF
You can also upload your technical drawings
Start Your New Instant Quote
All uploads are secure and confidential.
Trusted by over 40,000 engineers & purchasing leaders
Xometry UK works with partners with the latest die casting technology to deliver high quality, on-demand parts. Our typical tolerance accuracy ranges from ±0.0762 mm to ±0.127 mm for aluminium and zinc, depending on customer specifications.
Hot chamber casting, also referred to as gooseneck casting, is the most ubiquitous die casting process. In this process, the injection mechanism's chamber is submerged in molten metal and the "gooseneck" metal supply structure guides the molten metal into the die cavity.
Cold chamber die casting is commonly employed to reduce machine corrosion. The liquified metal is loaded directly into the injection setup, removing the need to submerge the injection mechanism into the molten metal.
Advantages of Die Casting with Xometry UK
Rapid Turnaround
We offer fast mould lead times: in as fast as 7 business days for rapid tooling and up to 15 days for production tooling.
Serial Production
Ideal for the production starting from 100 parts.
Endless Options
Several different materials for dozens of combinations of finishes, tolerances and markings. We also offer material certifications, inspections and measurement reports.
In-house quality control
Strict in-house QC to ensure your parts are flawless. Xometry UK is ISO 9001 certified.
Aluminium 46100 / ADC12 / A383 / Al-Si11Cu3
Aluminium 46500 / A380 / Al-Si8Cu3
Zamak 2
Zamak 3
Zamak 4
Zamak 5
Zamak 7
Die Casting Finishing Options
Parts made from zinc and zinc-aluminium have a fair resistance to corrosion as-cast and can be left in this state. On the other hand, magnesium and aluminium require a coating to be corrosion resistant.
Anodising (Type II or Type III)
Aluminium parts are usually anodised. Type II (sulphuric acid) anodising results in a corrosion-resistant oxide finish on the party's surface. Parts may be anodised in various colours, with black, gold, clear, and red.
Type III (hard) anodising results in a thicker surface layer and produces a wear-resistant layer along with the corrosion resistance obtainable in type II anodising. Anodised parts do not conduct electricity.
All parts produced from die casting undergo powder coating. In this process, a part is electrostatically sprayed with powdered paint and subsequently baked in an oven.
Additional processing and finishes on request.
Overview: What is Die Casting?
For high-volume production of comparatively complex metal parts, die casting is the most suitable manufacturing process. Die cast parts are manufactured using steel moulds that resemble those utilized in injection moulding. Instead of plastics as used in injection moulding, die casting involves metals with low melting points such as zinc and aluminium. Die casting's popularity is a result of its accuracy, reliability, repeatability, and versatility.
In the die casting process, high pneumatic or hydraulic pressure forces molten metal into a steel mould/die. These moulds/dies can produce highly complex parts with high tolerance repeatedly. The Die casting process makes the most metal parts of all casting processes.
Die casting companies typically specialize in casting either magnesium, zinc or aluminium. Aluminium makes up approximately 80% of die cast parts.
Xometry Also Offers These Services
Get A Quote For Die Cast Parts Now