3D Printing Services in the UK
Free Delivery in the UK
SLS, HP MJF, FDM, SLA, Carbon DLS™, PolyJet and DMLS
Over 50 Available Materials
Prototype & Serial Manufacturing
Express Manufacturing within 3 Days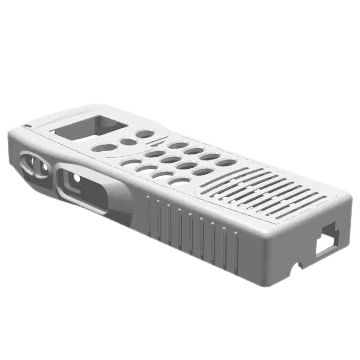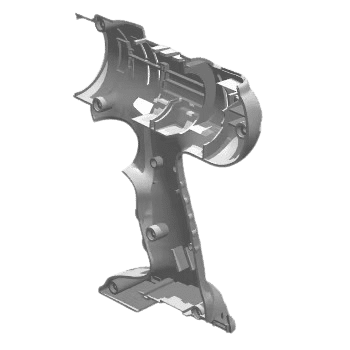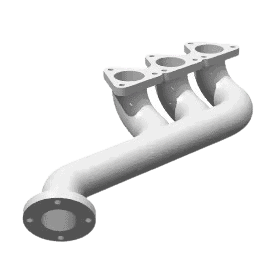 Start A New 3D Printing Quote
STEP | STP | SLDPRT | STL | IPT | 3DXML | CATPART | PTC | PRT | SAT
Start Your New Instant Quote
All uploads are secure and confidential.
Trusted by over 40,000 engineers & purchasing leaders
Order 3D Printed Parts Online
We provide 3D printing services for the production of both prototypes and series of parts in as fast as 3 days. We have the capability to produce parts by Selective Laser Sintering (SLS), HP Multi Jet Fusion (HP MJF), Fused Deposition Modeling (FDM), Stereolithography (SLA), Carbon DLS™, Direct Metal Laser Sintering and PolyJet.
The Xometry Way of Sourcing Parts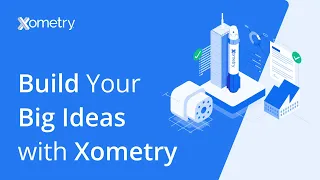 Try Xometry Out Now In Just A Few Steps
Upload your CAD files
1
Upload your CAD files
Multiple designs for different parts can be imported at the same time to produce a single quote. In less than a minute, a detailed cost estimation appears on the screen.
Choose the process
2
Choose the process
First, select the manufacturing process you require. You can then choose from over 50 materials, both metals and plastics, and from a wide range of finishes and certifications.
Order your parts online
3
Order your parts online
Once you have selected the required options, all you need to do is confirm the order and pay for it on the secure payment platform. Your design will be analysed by engineers.
Receive your parts
4
Receive your parts
Within a short amount of time, you will receive the parts you ordered directly to your shipping address. You can track your package at any time in your personal account.
Advantages of Ordering 3D Printed Parts from Xometry UK
Rapid Turnaround
Parts can typically be shipped in as little as 3 day, allowing for faster design iterations and speed to market.

Precision
Offers high-precision tolerances ranging from +/-0.1 – 0.3 mm, depending on customer specs.
Finishing
We offer various finishing options as dying, media tumbling, sanding.
Material Selection
Choose from over 50 materials: rigid and flexible plastics, elastomers, metals.
ABS
ABS M30
ABS-ESD7
Alumide® / Nylon 12 (PA 12) filled with aluminium
ASA
CE 221 (Cyanatester)
DPR 10
EPX 82
FPU 50
Industrial Black, ABS-Like
Industrial Grey, ABS-like
Industrial Heat resistant, PC-like
Industrial Transparent, ABS-like
Industrial White, ABS-like
Nylon 11 / PA 11
Nylon 12 (PA 12) glass-filled
Nylon 12 (PA 12) glass-filled
Nylon 12 / PA 12 (FDM)
Nylon 12 / PA 12 (SLS, MJF)
Nylon 12 flame retardant / PA 2241 FR
Nylon 12 full-colour / CB PA 12
Nylon 12CF / PA 12 carbon-filled
PA 11 Food Grade
PA 12 Food Grade
PC (Polycarbonate)
PC ISO (Polycarbonate ISO 10993 USP Class VI)
PC-ABS Polycarbonate
PEEK
PETG
PLA
Polypropylene (PP)
RPU 70
Silica Glass
ULTEM 1010
ULTEM 9085
UMA 90
Flex TPU
TPU (Polyurethane)
Stainless Steel 17-4PH / 1.4542 / X5CrNiCuNb16-4
Stainless Steel 316L / 1.4404 / X2CrNiMo17-12-2
Titan Grade 5 / 3.7164 / 3.7165 / Ti-6Al-4V
Finishing Options for 3D Printed Parts
This is a finish option with the fastest turnaround. Some parts are left with visible layers which can be removed upon request.
This finish option of polishing plastics allows the reduction of the surface roughness or improves clarity.
The printed parts can be dyed to any desired colour.
This process removes surface deposits by applying fine glass beads, without damaging the surface of the printed part.
The parts are placed in a tumber where their surface are gradually eroded down in order to get a perfect polished finish. Media tumbling improves the grain of a part to a satin-like matte.
Order any custom finish by mentioning it in the Instant Quote Engine.
Comparison of our 3D printing capabilities
SLS
HP MJF
SLA
FDM
Carbon DLS
DMLS
Polyjet

Lead time

3 days

3 days

7 days

8 days

5 days

14 days

7 days

Build volume

up to 340 x 340 x 605 mm, but usually, we recommend the maximum size of 320 x 320 x 580 mm

up to 380 x 284 x 380 mm, while we normally recommend the maximum size of 356 x 280 x 356 mm

• 145 × 145 × 185 mm (Standard)
• 736 x 635 x 533 mm (Industrial)

• 350 x 350 x 350 mm (Standard)
• 900 x 600 x 900 mm (Industrial)

up to 119 x 189 x 300 mm. Recommended size: Within 100 x 100 x 150 mm

400 x 400 x 400 mm

up to 490 mm x 391 mm x 200 mm

Layer thickness

~0.1 mm and for water-tight parts 1.5 mm, when wall thickness is higher

~0.08 mm

min 0.02

~0.05-0.3 mm

~0.1 mm

0.02 – 0.08 mm depending on the material

0.04 mm

Minimum feature size

0.5 mm

0.5 mm

0.2 mm

up to 0.2 mm

0.5 mm

0.75 mm for cosmetic features, 1.5 mm for structural features

1.2 mm or greater for rigid. 2 mm or greater for rubber-like

Tolerance

±0.3% (± 0.3 mm)

±0.3% (± 0.2 mm)

• ±0,5% (±0,2 mm) (Standard)
• ±0,5% (±0,15 mm) (Industrial)

±0,5% (±0,5 mm) (Standard & Industrial)

±0.1% (±0.1 mm). However, tolerances are not guaranteed on the first attempt at a new design.

±0.2% (±0.1 – 0.2 mm)

±0.1 mm for the first dozens of mm is typical, plus ±0.05 mm for every mm thereafter

Description

One of the most popular and inexpensive technologies for industrial 3D printing

A technology that produces highly accurate and durable parts at fast speeds, especially compared to other powder bed fusion technologies

A technology that produces extremely accurate and high-resolution parts

Widely known for a great material selection, accuracy, and possibility to print large parts

A breakthrough technology that uses digital light projection, programmable liquid resins, and oxygen-permeable optics to produce parts with exceptional durability, resolution, and surface finish

Metal 3D printing technology. Selectively fuses a fine metal powder in aluminium or stainless steel

Polyjet is a rigid photopolymer 3D printing technology that produces high-detailed models
Xometry Also Offers These Services
Order Your 3D Printing Parts Now