Manufacturing on demand for the electronics industry
Mechanical Parts for the Electronics Industry on-Demand
An online one-stop shop offering 14 manufacturing technologies
More than 110 materials and various surface finish options
A platform available 24/7 to get instant quotes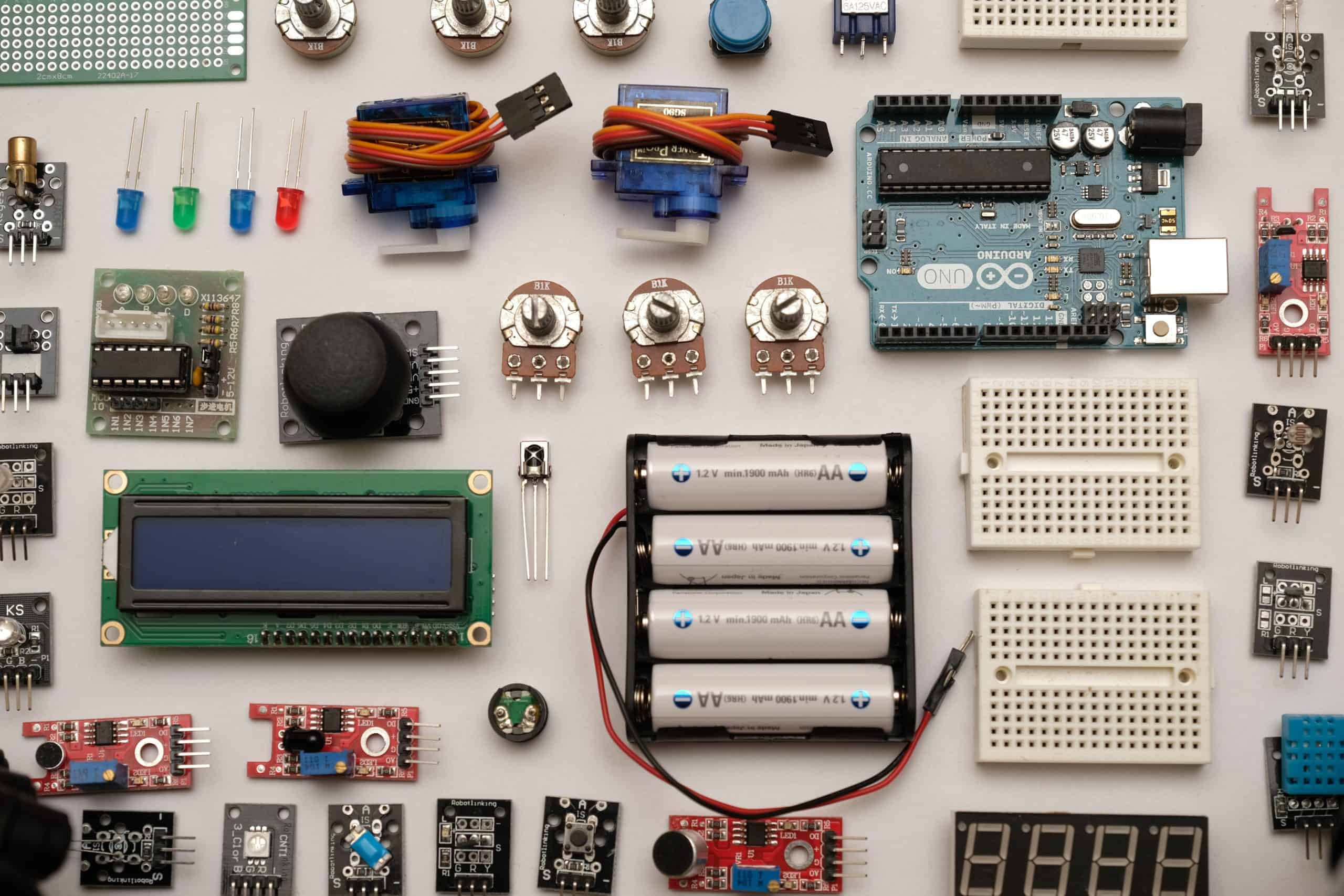 Speed Up Electronics Product Development & Production With On-Demand Manufacturing
Xometry works with a large number of technology companies to dynamically scale manufacturing capacity and simplify their supply chain. We are trusted by businesses such as:
Networking equipment manufacturers
Computer chip manufacturers
Semiconductor design and fabrication firms
Consumer electronics device manufacturers
IoT (Internet of Things) manufacturers
Medical device manufacturers
Telecommunications
Leading electronics, semiconductor, sensor, and Internet of Things (IoT) manufacturers rely our production capabilities such as our industrial-grade 3D printing service, high-tech CNC machining service, and advanced injection moulding service for rapid prototyping, product testing, custom tooling, and custom design manufacturing.
Top Electronics and IoT Applications
Projects Made With Xometry in the Electronics Industry
Why Choose Xometry as A Manufacturing Partner
One-Stop-Shop for Metal & Plastic Parts
Xometry offers CNC machining, sheet metal fabrication, and 3D printing services on a single platform. A large selection of metals (aluminium, steel, and stainless steel alloys) and plastics (ABS, POM/Delrin, etc.) is also available. We always find the right provider with free capacity thanks to a network of 2,000 highly-qualified suppliers.
Instant Quoting Engine
Simply upload your CAD file, select your manufacturing options, get an instant quote, order in just a few clicks. You can import multiple designs at once in a single quote and choose the required specifications for each part. Xometry handles the project management, logistics, and shipping, letting you reduce project times by up to 60%.
Endless Options Available
Choose from thousands of possible combinations of materials, surface finishes, tolerances, and certifications. Xometry offers 14 manufacturing technologies, over 110 materials (metals and plastics), and custom alternatives to provide a bespoke production experience. Our network can also produce parts with tight tolerances.
Special Finishing Options
Xometry offers a large selection of post-processing options (anodising, polishing, blasting, powder coating, tempering, etc.) as well as custom alternatives. These finishes can improve the aesthetics and mechanical properties, such as heat resistance, corrosion resistance, strength, etc.
Prototyping Process Improved
At Xometry, we know that creating a proper prototype takes time and money. That's we've designed our Instant Quoting Engine to help you find the best technical alternatives for your project in just a few clicks. You instantly see the price difference based on your chosen settings. Need some advice? Our sales team and sales engineers can help you throughout the entire manufacturing process—including the design phase.
In-House Quality Control
The seamless integration of our Manufacturing Partner Network, the in-house Applications Engineering Team, and the Xometry Quality Assurance Lab enable us to ship every part with confidence under the Xometry Quality Control.
Manufacturing Processes For The Electronics Industry
Electronics Surface Finishing Options
Anodizing: it protects parts from corrosion, provides durability, and makes parts non-conductive.
Powder Coating: it is used to increase the smoothness of surfaces and make parts resistant to corrosion. Powder coating can be also used for colouring purposes.
Quenching and tempering: it is used to increase the surface hardness of parts and reduce the brittleness of the parts.
Passivate: it protects the part from corrosion.
Electroplating: it provides a shiny appearance and a rust-free metal surface by coating a metal with a layer of another metal
Xometry, Expert in Sourcing Parts for Electronics