Manufacturing On Demand For The Engineering Industry
Prototypes and Production Parts for the Engineering Industry
Innovate faster with instant access to more than 15 manufacturing processes, including CNC machining, 3D printing, and sheet metal fabrication
Instant online quotes let you check manufacturing costs as you design
Get parts in as quick as 3 days for 3D printing and 10 days for CNC machining/Sheet metal
Get DFM feedback from experienced engineers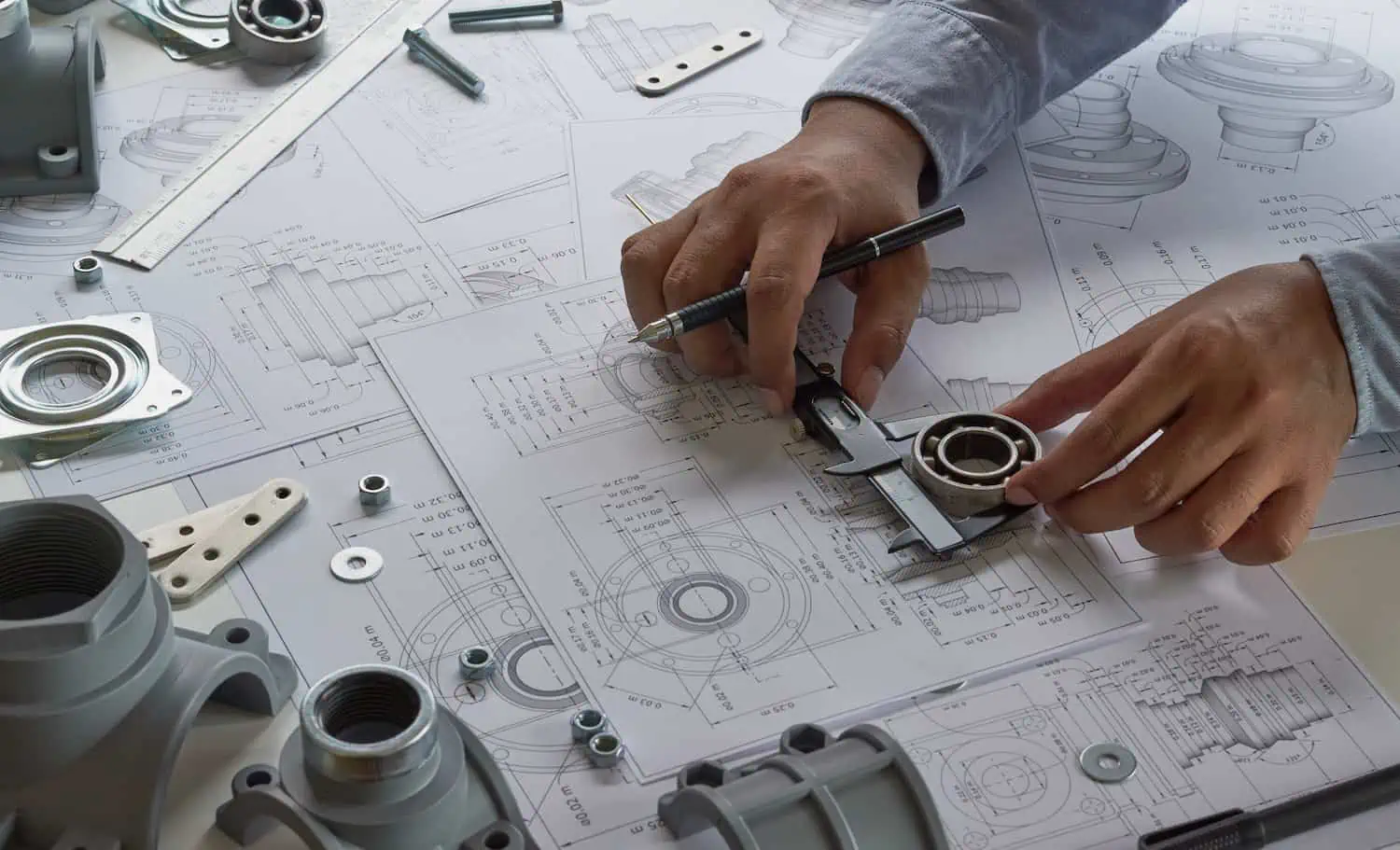 Speed Up Engineering Development & Production With On-Demand Manufacturing
Xometry has the world's largest network of carefully vetted manufacturing partners, which helps you quickly get quotes and source custom parts on demand to innovate and test your projects. That's why thousands of designers and engineers trust Xometry to make prototypes and production parts.
Experience with engineering & design agencies: Xometry has helped thousands of engineers & product designers produce parts for their clients.
Agility: No matter what stage you are at in the design process, Xometry has a process that can help you. We offer 15+ processes and 110+ materials for maximum flexibility.
Instant Quotes: Quotes from Xometry's Instant Quoting Engine incorporate analytical geometry and price history on thousands of parts. You can compare the cost of various designs and design iterations in a matter of seconds.
Speed to market: By using Xometry's digital platform, engineers can speed up product design cycles.
Top Engineering Application
Projects Made With Xometry in the Engineering Industry
Why Choose Xometry as a Manufacturing Partner
One-stop Shop for Metal & Plastic Parts
Xometry offers more than 15 manufacturing processes on a single platform, including CNC machining, sheet metal fabrication, and 3D printing services. For high-volume parts production, we also offer injection moulding and die casting services. In addition, the platform has a wide selection of metals (aluminium, steel, and stainless steel alloys) and plastics (ABS, POM/Delrin, etc.). And of course, we always find the right provider with free capacity thanks to a network of 2,000 highly-qualified suppliers in Europe and 10,000 manufacturers globally.
Consulting Services with Dedicated Engineers
Xometry helps corporate designers and engineers find the right manufacturing specs and materials as well as optimize the design to reduce project costs.
Instant Quoting Engine
Simply upload your CAD file, select your manufacturing options, get an instant quote, and then order in just a few clicks. You can import multiple designs at once in a single quote and choose the required specifications for each part. The Instant Quoting Engine also lets you compare the cost of different design iterations. Xometry can even reduce project times by up to 60% by handling the project management, logistics, and shipping.
Endless Options Available
Choose from thousands of possible combinations of materials, surface finishes, tolerances, and certifications. Xometry offers more than 15 manufacturing technologies, over 130 materials (metals and plastics), and custom alternatives to provide a bespoke production experience.
Improved Prototyping Process
At Xometry, we know that creating a proper prototype takes time and money. That's why we've designed our Instant Quoting Engine to help you find the best technical alternatives for your project in just a few clicks. You instantly see the price difference based on your chosen settings. Need some advice? Our sales team and sales engineers can help you throughout the entire manufacturing process—including the design phase.
In-House Quality Control
The seamless integration of our Manufacturing Partner Network, the in-house Applications Engineering Team, and the Xometry Quality Assurance Lab enables us to ship every part with confidence under the Xometry Quality Control.
Manufacturing Processes For The Engineering Industry
Xometry: Experts in Sourcing Parts for Engineers